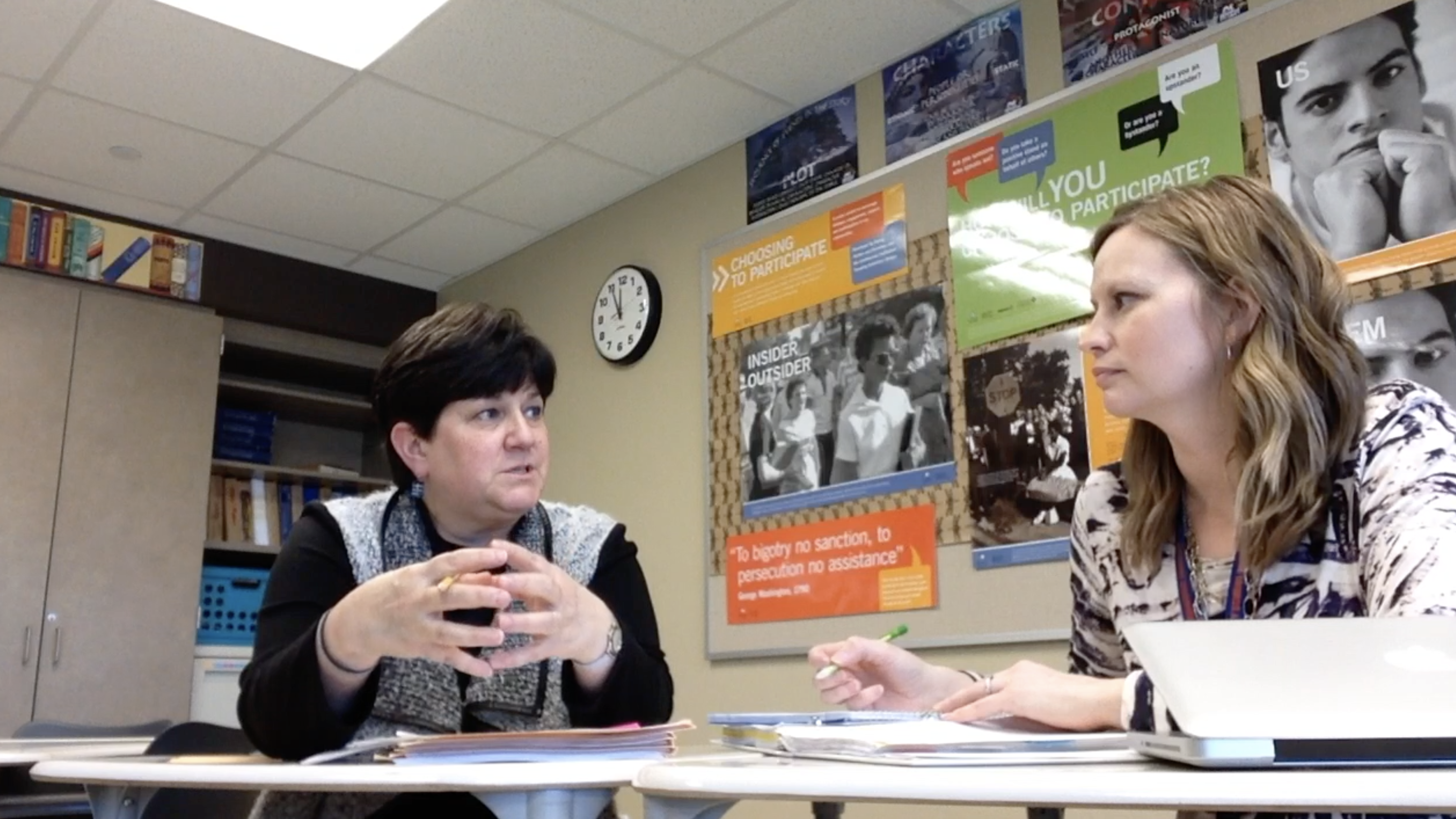 The goals of the Teacher Leadership and Compensation System are as follows:
Attracting promising new teachers by offering competitive starting salaries and offering short-term and long-term professional development and leadership opportunities.
Retain effective teachers by providing enhanced career opportunities.
Promote collaboration by developing and supporting opportunities for teachers in schools and school districts statewide to learn from each other.
Reward professional growth and effective teaching by providing pathways for career opportunities that come with increased leadership responsibilities and involve increased compensation.
Improve student achievement by strengthening instruction.
Every school district in Iowa has implemented a TLC plan. The state of Iowa has almost 10,000 teachers serving in a teacher leadership role.
TLC and Peer Review
Under Iowa Code section 284.8(1), school districts are required to conduct annual, rather than every third year, reviews of non-probationary teacher performance. The first and second years of such reviews will be "conducted by a peer group of teachers." The Iowa General Assembly specifically prohibited peer reviews from being used as the basis for recommending that a teacher be placed in an intensive assistance program. As such, peer review is intended for the purposes of coaching and improvement. For school districts implementing a teacher leadership and compensation plan, there is an opportunity to include peer review into the roles and responsibilities of their teacher leaders. Model teachers, mentor teachers, and instructional coaches are all examples of teacher leader roles that could be involved in the peer-review process.
TLC at Decorah Schools
The DCSD is committed to recognizing and rewarding Teacher Leaders' contributions to instructional improvement and to expand their influence and numbers in helping peers refine and improve their practices in the classroom through job-embedded professional development. 
TLC Teacher Leader positions include:
Collaborative Teachers
District PLC Facilitator
District PLC Team Leads
Elementary Learner Advocate
Mentor Teachers
MTSS Support Specialist
Student-Centered Instructional Coaches
Facilitator of Instructinal Technology
The District offers non-TLC Teacher Leader positions as well including the Facilitator of Special Needs, District Leadership Team, and various other committee memberships.
2022-2023 Teacher Leaders
Learn more about the Teacher Leader roles by reviewing the TLC job descriptions on the District employment page.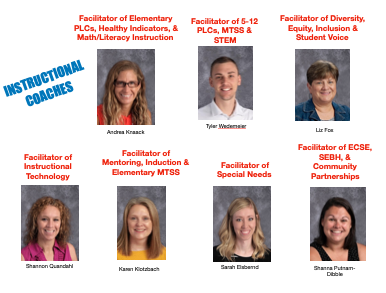 Facilitator of Instruction &
Assessment
– Dana Bockman