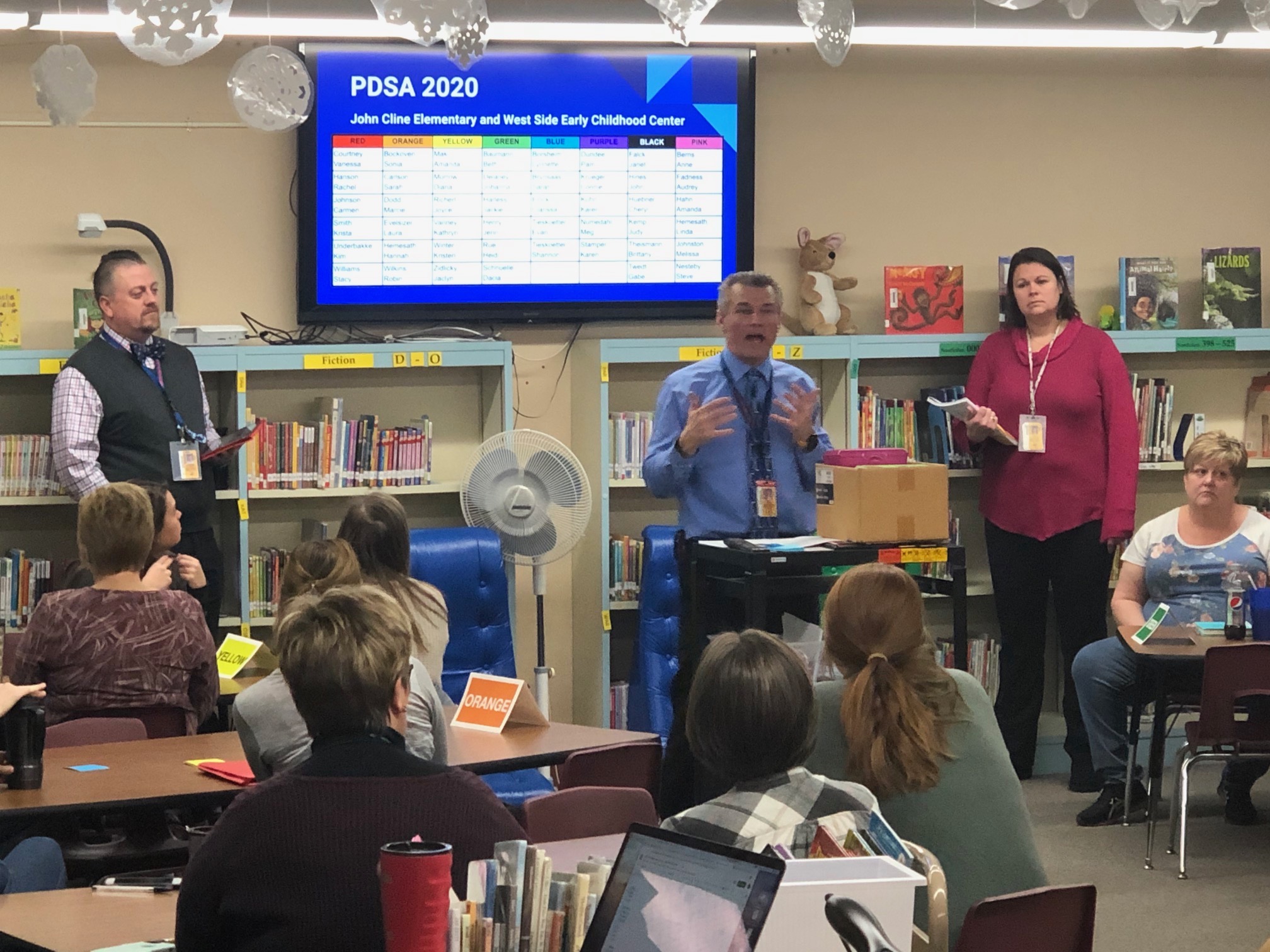 PDSA, or Plan-Do-Study-Act, is an iterative, four-stage problem-solving model used by the Decorah Community School District to improve our processes and implement change. It is based in the scientific method and moderates the impulse to take immediate action with the wisdom of careful study.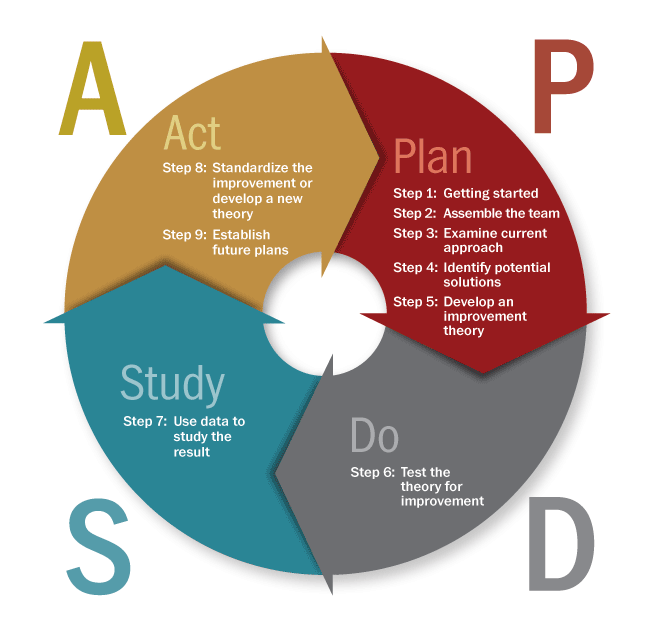 In applying PDSA, we ask ourselves three questions:
What are we trying to accomplish?
How will we know that a change is an improvement?
What changes can we make that will result in an improvement?