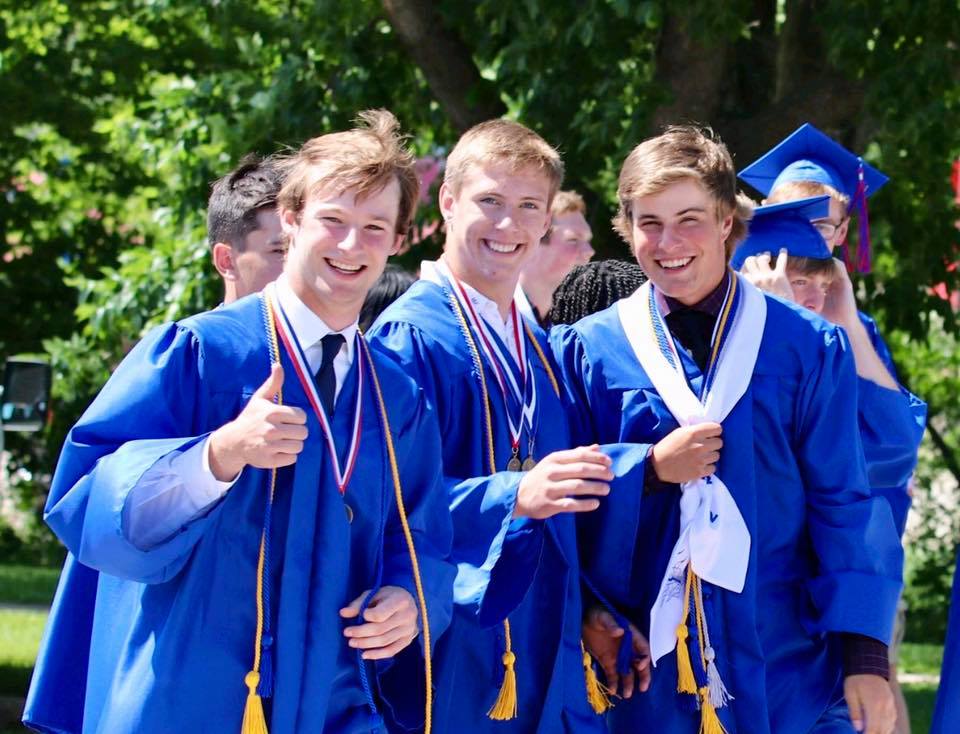 All students should graduate from high school ready for college, careers, and life, prepared to pursue the future of their choosing. By 2020, 65 percent of all jobs, and 92 percent of traditional STEM jobs, will require postsecondary education and training. College- and career-ready (CCR) graduates should be able to enter and succeed in entry-level postsecondary courses without the need for remediation and specifically should have:
Mastery of rigorous knowledge and skills in core academic disciplines.
The skills and dispositions necessary to be successful in charting their postsecondary path.
Successfully participated in postsecondary opportunities.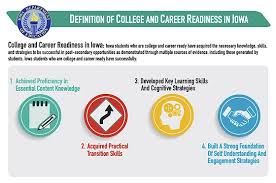 Iowa's College and Career Readiness
Iowa students who are college and career ready have acquired the necessary knowledge, skills, and strategies to be successful in postsecondary opportunities as demonstrated through multiple sources of evidence, including those generated by students. Iowa students who are college and career ready have successfully:
Achieved proficiency in essential content knowledge
Acquired practical transition skills
Developed key learning skills and cognitive strategies
Built a strong foundation of self-understanding and engagement strategies
Resources
Achieve the Core: College and Career Readiness